May 8, 2017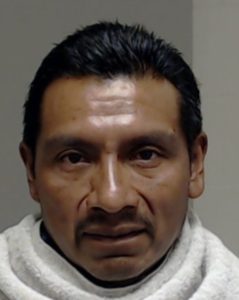 (McKinney, Texas) – Hilario Santiago, 46, of McKinney, was sentenced to 45 years in prison without the possibility of parole for Continuous Sexual Abuse of a Child, announced Collin County District Attorney Greg Willis.
Jury trial testimony showed that Santiago lived in the child's home as a family roommate and had ongoing access to the child.  He sexually abused the victim for many years, beginning when the child was 6 years of age.  Santiago would pull the child into his bedroom, instruct her to pull down her pants, and abuse the child. After each incident of abuse, Santiago would threaten to kill the child's loved ones if she told anyone about what happened.  The child eventually told her parents that Santiago had "tried" to touch her and her parents kicked Santiago out of the house.  Over a year later, the child told her brother and her aunt that Santiago had done "bad things" to her and the child's parents called the police.
McKinney Police Department Officer Bruno Sequeira was the first responder and Detective Jennifer Grounds investigated the case.  The victim was forensically interviewed by Eli Molina with the Children's Advocacy Center of Collin County. During the forensic interview, the child gave a detailed account of the abuse.
The jury returned a guilty verdict and Judge Richard Davis assessed punishment at 45 years in prison without the possibility of parole.
Assistant Criminal District Attorneys Geeta Singletary and Ashley Keil prosecuted the case, assisted by District Attorney Investigators Kim Eanes and Stephanie Strickland and District Attorney Victim Assistance Coordinator Susanne Riggs.
#####