July 19, 2017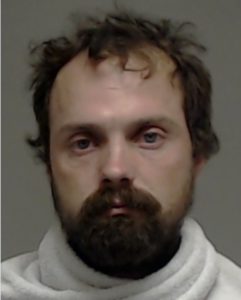 (McKINNEY, Texas) – James Schafer, 35, of Allen, was sentenced to 40 years in prison for Aggravated Sexual Assault of a Child, announced Collin County District Attorney Greg Willis.
Schafer sexually abused a child related to him for several years beginning when she was 6 years old. Local law enforcement first became aware of the abuse in 2016 when Schafer told family members in Michigan about what he had done to the child. Michigan State Police were contacted and the case was referred to Allen Police Department once it was determined that the multiple instances of sexual assault occurred in Texas.
Lisa Martinez with the Children's Advocacy Center of Collin County forensically interviewed the child, who disclosed details about the abuse.  Allen Police Department Detective Michelle Peel investigated the case.
Schafer pled guilty to the offense and Judge James Fry assessed the agreed punishment at 40 years in prison.
Assistant District Attorney Ashley Keil prosecuted the case, assisted by District Attorney Investigator Greg Bowers.
#####