April 24, 2017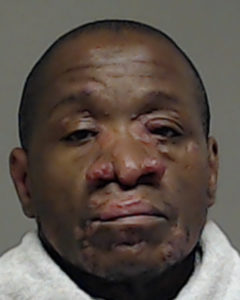 (McKinney, Texas) – Temmie Cooley, 51, of Dallas, was found guilty by a jury and sentenced to 80 years for Murder, announced Collin County District Attorney Greg Willis.  "While this verdict doesn't bring their loved one back, justice has finally been served after 27 years," added Willis.
On November 25, 1989, the body of the female victim was found dumped in a ditch along County Road 140 in Plano, Texas.  She was found nude from the waist down, partially covered with a red sweater.  The cause of death was determined to be ligature strangulation.  Plano Police Department investigated the case in 1989 and interviewed several family members, friends, and co-workers of the victim, including Cooley.  Cooley and the victim worked together at Children's Medical Center in Dallas.  Through witness interviews, Plano Police Detective Tom Gramm learned that the victim and Cooley may have been involved in a romantic relationship.  Cooley denied this at the time and no arrest was made in 1989.  The case was re-opened in 2003, but still no arrest was made until 2014, when detectives obtained a DNA sample from Cooley which matched sperm collected in a sexual assault kit from the victim back in 1989.  Over the course of 25 years, Cooley was interviewed several times.  In each of his interviews, he denied any kind of sexual relationship with the victim until confronted with the DNA match.  Cooley ultimately admitted to the sexual relationship, but provided inconsistent statements as to his whereabouts the night of the murder and the last time he saw her.  Cooley never confessed to the murder, but he also never denied killing the victim over the 25-year investigation.
The jury heard facts regarding a subsequent murder committed by Cooley.  In 2001, Cooley confessed to strangling a Kaufman County woman with a purse strap.  Cooley had been having an affair with the woman at the time of the murder.  There were several similarities between the 2001 murder and the murder of the victim.  Judge Andrea Thompson presided over the case and assessed the sentence.
The case was investigated by Plano Police Department, including Detectives Tom Gramm in 1989, Billy Meeks in 2003, and Beth Spillman in 2014.  Assistant Criminal District Attorneys Wes Wynne and Calli Bailey prosecuted the case, aided by DA Investigator Mike Smith.
#####