April 3, 2017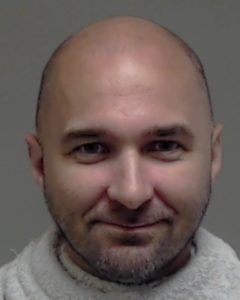 (McKINNEY, Texas) – Adam Milligan, 37, of Frisco was sentenced by a jury to 40 years in prison for Aggravated Sexual Assault, announced Collin County District Attorney Greg Willis.  "What this man did was absolutely horrific.  But this victim's courage and the jury's verdict ensure he won't terrorize any more women" added Willis.
Frisco police responded to the victim's residence shortly after 3:00 am on August 8, 2015.  Milligan, who knew the victim, entered the victim's home hours earlier when she was not home and without her consent. Once she returned home, Milligan restrained her hands and feet and then sexually assaulted her for over an hour. The assault ended when Milligan placed a pillow over her face and attempted to suffocate and strangle the victim with his hands.  The victim told police that Milligan had turned on a video camera during the assault.  Police were later able to locate and preserve the recording for trial.
Frisco Detective Daniel Bardwell led a strong investigation, during which time and afterwards Frisco Victim Advocate Haleh Cochran provided support to the victim.  Sexual Assault Nurse Examiner (SANE) and Sexual Assault Response Team Program Manager for The Turning Point Rape Crisis Center, Robyn Bowles, testified about the Sexual Assault Nurse Examination she completed just hours after the assault.  Judge Angela Tucker presided over the case.
The jury heard evidence during the punishment phase of trial of prior bad acts which had not resulted in convictions, including another sexual assault and attempted sexual assaults of two other women.
Assistant Criminal District Attorneys Kim Laseter and Holly Griffin, assisted by District Attorney Investigators Robin Laughon, Jon Hooper, and Kim Voigt-Eanes.  District Attorney Victim Assistance Coordinator Jenni Ball and Collin County District Attorney Therapy Dog, Winston, provided support for the victim during the trial.
#####