July 7, 2017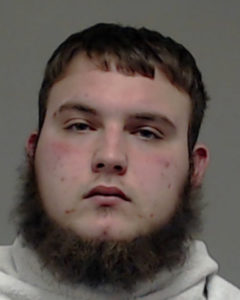 (McKINNEY, Texas) – Brandon McPhearson, 20, of McKinney was sentenced to 30 years in prison after pleading guilty to two counts of Aggravated Sexual Assault of a Child, announced Collin County District Attorney Greg Willis.
McPhearson lived with a relative in McKinney during a time that two children unrelated to him were frequently at the residence.  The first child disclosed the abuse during a forensic interview on an unrelated matter at Alliance for Children in Arlington.  Based on her disclosure, a forensic interview was set up for the second child who also disclosed abuse by McPhearson.  Once it was determined the offenses happened in McKinney, McKinney Police Detective Chris Kennedy was assigned to the case and conducted an investigation.
McPhearson entered an agreed plea of guilty in exchange for a 30 year sentence.  Both victims and their family were present for the plea.  The victims' mother gave a victim impact statement and also read a statement written by one of the victims.  Judge James Fry presided over the case.
Assistant District Attorney Sarah Preston prosecuted the cases, assisted by District Attorney Investigator Kim Voigt-Eanes, as well as District Attorney Victim Assistance Coordinator Susanne Riggs.
#####