August 16, 2017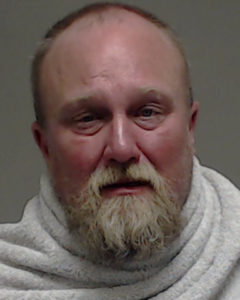 (McKINNEY, Texas) – Kelley Eugene Bigham, 52, of McKinney, Texas was sentenced to life in prison without the possibility of parole after pleading guilty to Capital Murder of his wife and her twin sister, announced Collin County District Attorney Greg Willis.
On June 20, 2016, Bigham, who was estranged from his wife, Karen Bigham, returned to the marital residence on High Pointe Drive in McKinney to retrieve some of his belongings.  Also at the residence were the Bigham's adult daughter and Karen Bigham's twin sister, Kathy Boobar.  Bigham displayed a handgun and then told his daughter to leave.  Immediately upon leaving the residence, Bigham's daughter heard her mother yell "call 911," and then heard two gun shots.
Bigham fled the scene and drove to Rains County where his family lived.  Bigham was arrested at his father's house by the Rains County Sheriff's Department with the assistance of the East Tawakoni Police Department and the Texas Rangers.
Several family members were present for the plea and gave emotional victim impact statements. They spoke of the love and friendship Karen, a hairstylist, and Kathy, a bank president, shared as well as how their tragic murders affected their community.  Approximately 2000 people attended the twin sisters' visitation and funeral services.  District Judge Benjamin Smith accepted Bigham's guilty plea and assessed the automatic sentence of life in prison without parole.
Assistant Criminal District Attorney Lisa Milasky King prosecuted the case, assisted by District Attorney Investigator Kenny Newton and District Attorney Victim Assistance Coordinator Susanne Riggs.  McKinney Police Detective Craig Owens investigated the case, with assistance from McKinney Police Sergeant Russel May and Texas Ranger Reuben Mankin.
#####