November 13, 2017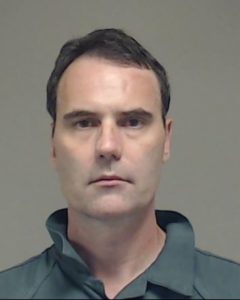 McKinney, Texas – Charles Gray, 48, of Plano, was sentenced to 50 years in prison without the possibility of parole for Continuous Sexual Abuse of a Child and 50 years in prison for Aggravated Sexual Assault of a Child announced Collin County District Attorney Greg Willis.  "This case also highlights the devastating impact of sexual abuse on the survivors – this brave child victim was so traumatized that she contemplated taking her own life," added Willis.
In 2015, the victim posted online that she was considering suicide.  A friend saw the post and notified the police.  When inquiring as to the reasons for the post, the victim told law enforcement that she had been abused for several years.  Gray, who is related to the victim, began sexually abusing her when she was 6 years old and continued until she was 12.  At the time of the investigation, the victim was 15.
The Children's Advocacy Center of Collin County's Janeth Peterson forensically interviewed the child, who disclosed details of the abuse.  Plano Police Department Detective Justin Lawrence investigated the case.
The jury found Gray guilty of both Continuous Sexual Abuse of a Child and Aggravated Sexual Assault of a Child, and assessed the punishment at 50 years in prison for each charge and a $10,000 fine.  The sentences will run concurrently.  Judge Barnett Walker presided over the case.
Assistant District Attorneys Brandon Wonnacott and Ashley Keil prosecuted the case, assisted by District Attorney Investigators Greg Bowers and Jennifer Gomez and Victim Assistance Coordinator Susanne Riggs.
#####