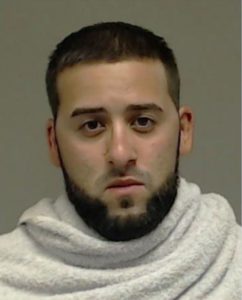 June 9, 2017
(McKinney, Texas) – Daniel Ortega, 22, of Plano, was sentenced to 41 years in prison without parole for Continuous Sexual Abuse of a Child, announced Collin County District Attorney Greg Willis.
Ortega was well acquainted with the family and had ongoing access to the child. He sexually abused the victim multiple times weekly over a three year period, beginning when the child was nine. After the child moved away, the child told her mother about Ortega's abuse.
Plano Police Department Detective Kristina McClain investigated the case, assisted by Jeff Davis County Sheriff Deputy Jerry Walker. Big Bend Advocacy Center's Shana Sullivan forensically interviewed the child, who out-cried in detail about the abuse.
The jury returned a guilty verdict, after which the parties agreed upon the punishment of 41 years in prison without the possibility of parole for Continuous Sexual Abuse of a Child and 20 years in prison for a related charge on which the jury also found Ortega guilty, Indecency with a Child.
Assistant District Attorneys Geeta Singletary and Ashley Keil prosecuted the case, assisted by District Attorney Investigator Kim Eanes and District Attorney Victim Assistance Coordinator Susanne Riggs. Judge Barnett Walker presided over the trial and assessed the agreed sentence.
####