September 13, 2017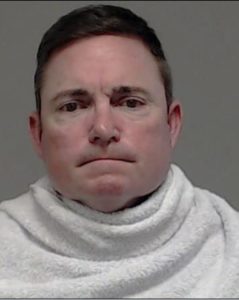 (McKinney, Texas) – Steven Troy Tillery, 50, of Plano, was sentenced to 50 years in prison for Aggravated Sexual Assault of a Child, announced Collin County District Attorney Greg Willis.  "This child's courage in speaking out ensured that this perpetrator is locked up, behind bars, never to violate another child again," added Willis.
Tillery sexually abused a child related to him at least 3 times in her sleep when she was 12 – 13 years old. Tillery also sent the child text messages describing the acts of abuse and asked the child to allow him to continue with the abuse in exchange for gifts.  The child told her mother about the text messages and her mother then contacted law enforcement.
McKinney Police Department Detective Adrian Guzman and Sergeant Damian Guerrero investigated the case.  The Children's Advocacy Center of Collin County's Janetta Michaels forensically interviewed the child, who disclosed details of the abuse.
The jury returned a guilty verdict and Justice Kerry P. Fitzgerald assessed punishment at 50 years in prison and a $10,000 fine for Aggravated Sexual Assault of a Child.
Assistant District Attorneys Geeta Singletary and Bobby Huber prosecuted the case, assisted by District Attorney Investigator Kim Voigt-Eanes and Victims Assistance Coordinator Susanne Riggs.
#####