September 25, 2017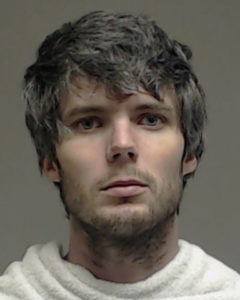 McKinney, Texas – Jason Michael Lowe, 28, of Richardson, Texas received a 50 year prison sentence for the murder of his girlfriend, announced Collin County District Attorney Greg Willis.
In December 2015, Jessie Bardwell, a 27-year-old woman, moved to Richardson, Texas from Mississippi to live with her boyfriend, Jason Lowe.  Bardwell's parents became extremely concerned when she failed to call her mother on Mother's Day, May 8, 2016.  Bardwell's parents contacted the Richardson Police Department and asked them to check on her welfare.
Richardson police officers made contact with Lowe at his apartment.  As they questioned Lowe, it became apparent that he was lying about Bardwell's disappearance.  During their investigation, detectives discovered evidence in Lowe's car and garage indicating Lowe was the last person to see Jessie Bardwell alive.  On May 19, 2016, Lowe led police and prosecutors to the location of Bardwell's body in rural Farmersville, Texas.
The medical examiner determined her death was the result of homicidal violence.  Police traced evidence collected near Bardwell's body back to Lowe, including a cargo mat found on top of Bardwell's body that fit the trunk of Lowe's vehicle. Richardson Detectives Chiron Hale and Eric Willadsen investigated the case.
Lowe claimed at trial that Bardwell's death was accidental.  The jury, however, returned a guilty verdict. Judge Scott Becker sentenced Lowe to 50 years in prison.
Bardwell's parents gave emotional victim impact statements describing their love for their daughter, their grief since her murder, and how Lowe isolated her from family and friends.
Assistant Criminal District Attorneys Wes Wynne and Cynthia Walker prosecuted the case, aided by District Attorney Investigators Jon Hooper and Mike Smith, and Victims Assistance Coordinators Renee Thompson and Susanne Riggs.
#####