May 5, 2017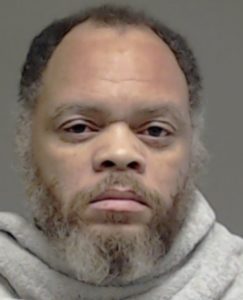 (McKinney, Texas) – Jody Alan Howland, 53, of Mount Clemens, Michigan, was sentenced to life in prison by a jury for the sexual assault of a Plano woman, announced Collin County District Attorney Greg Willis. "Sexual predators should never get away with their crimes, and this case proves law enforcement never forgets."
During the early morning hours of December 12, 2003, an unknown man attacked and sexually assaulted a Plano woman in her apartment after she returned from taking trash to the apartment dumpster.  The woman called 911 and reported the assault.  Plano Police responded and transported the woman to a local hospital, where a sexual assault nurse examiner collected evidence for a sexual assault kit. Police then submitted the sexual assault kit to the Department of Public Safety Crime Laboratory for DNA testing.  The forensic scientists detected and developed a DNA profile for a male suspect. However, when the profile was entered into the Combined DNA Index System (CODIS), no suspect emerged.  Plano detectives continued to develop leads to solve the case.
In 2015, Howland was convicted of a drug offense in the State of Michigan.  Though he received probation for the offense, he was required by Michigan law to submit a DNA sample.  When the sample was entered into CODIS, Howland's profile matched the unknown DNA profile for this offense as well as two other sexual assaults, one that occurred in Dallas, Texas, in 2004 and the other in Grand Rapids, Michigan in 2001.  After confirming the CODIS hit by comparing Howland's actual DNA to the unknown DNA profile for the Plano sexual assault, detectives also determined that Howland lived in Wylie, Texas during 2003.  His address was only five miles away from the victim's apartment where the Plano sexual assault occurred.
A Collin County jury returned a guilty verdict on two counts of sexual assault.  During sentencing, the jury learned that Howland had several prior felony convictions, which enhanced the punishment range to 25-99 years or life for each count. The jury assessed a life sentence for each count. District Judge Scott Becker presided over the trial.
The case was investigated by Plano Police Detectives Beth Chaney and Brian Pfahning.  The case was prosecuted by Assistant Criminal District Attorneys Cynthia Walker and Bobby Huber.  They were aided by District Attorney Investigator Jared Clark.
#####