March 1, 2017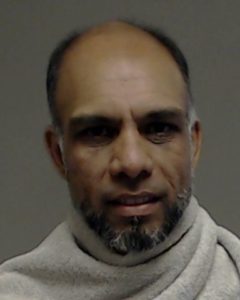 (McKINNEY, Texas) – Mohammad Ali, 46, of Plano was sentenced to 19 years in prison after pleading guilty to seven counts of indecency with a child, announced Collin County District Attorney Greg Willis.  "This perpetrator preyed upon young teenaged girls who trusted him to do his job right.  In the end, it was the courage of these very girls that helped us catch him and hold him accountable.  He won't be preying on any more children."
Ali was employed as a phlebotomist at Children's Medical Center of Plano.  The initial victim came forward in December 2015 after Ali inappropriately touched her over her clothing while she was having her blood drawn by Ali in the laboratory.  After the first report, five additional victims reported offenses that occurred between August and December of 2015.  Each victim reported similar inappropriate touching by Ali over their clothes during blood draws.  The victims were between 12 and 15 years of age at the time of the incidents. Plano Police Detective Chris Jones investigated each case.
Ali pled guilty in exchange for the 19 year sentence on Friday.  The maximum sentence for this second degree felony is 20 years.  Some of the victims and their families were present for the plea.  The victims who were present for the plea gave statements about how Ali's abuse impacted them.  Judge Richard Davis presided over the case and sentenced Ali.
Ali began working at the CMC lab in March of 2015.  Ali was initially placed on administrative leave from the hospital but was ultimately terminated prior to being arrested for three counts of indecency with a child in January of 2016.  Children's Medical Center cooperated with the Plano Police Department throughout the criminal investigation.
Assistant District Attorney Sarah Preston prosecuted the cases, assisted by District Attorney Investigators Ryan Harvey and Greg Bowers, as well as District Attorney Victim Assistance Coordinator Susanne Riggs.
#####