February 21, 2017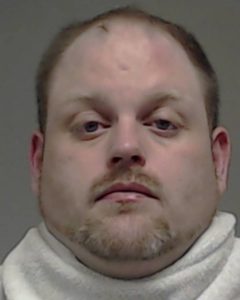 (McKINNEY, Texas) – Matthew Allen, 32, of Princeton was sentenced to 35 years in prison without parole for continuous sexual abuse of a child and indecency with a child, announced Collin County District Attorney Greg Willis.
Allen began molesting a child known to him from the time she was she was 9 years old until she was 14 years old.  The child's father found out about the abuse, and contacted Child Protective Services, who began the investigation.  The case was also simultaneously investigated by the Collin County Sheriff's Office.  CPS Investigator Kalyn Rosser set up a forensic interview, where the victim described the progression of sexual abuse.  The abuse began in Texas, continued in another state, and concluded back in Texas.
On Thursday, the jury returned guilty verdicts on one count of continuous sexual abuse of a child and two counts of indecency with a child.  Allen will serve 35 years in the Texas Department of Corrections without the possibility of parole.  Judge Ray Wheless presided over the case.
Assistant District Attorneys Shannon Miller and Peter Ganyard prosecuted the case, assisted by District Attorney Investigators Greg Bowers, Oscar Perez, and Matt Mayes, as well as District Attorney Victim Assistance Coordinator Susanne Riggs.
#####