February 1, 2018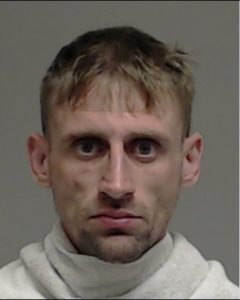 (McKinney, Texas) – Michael Eric Pennington, 33, of McKinney, was sentenced to life without parole for the Capital Murder of a McKinney woman, announced Collin County District Attorney Greg Willis.
On July 4, 2016, the victim, Leasa Carroll called police to report that a man was pounding on her front door and threatening to kill her.  She identified the man as Pennington.  McKinney officers responded and saw Pennington walking out of the front door of Carroll's residence holding a bloody knife.  Officers immediately detained Pennington and entered the house.  They found Carroll lying on the floor of the living room with apparent stab wounds.  Carroll was already deceased.  Further investigation revealed that the blood found on the knife Pennington was holding belonged to Carroll, and that Pennington had parked his car on a different street in an effort to surprise Carroll at her home.  Pennington had no known connection to Carroll, other than Pennington's girlfriend used to live in Carroll's neighborhood.
McKinney Police Department Officers Jon Rouse and Robert Ensor were first on the scene, while McKinney Police Department Detective Cody Webb investigated the case.
The jury found Pennington guilty of Capital Murder, the punishment for which is an automatic life in prison without the possibility of parole.  Judge Mark Rusch presided over the case and pronounced that sentence.
Assistant District Attorneys Abigail Policastro and Ashley Keil prosecuted the case, assisted by District Attorney Investigator Michael Bennett and Victims Assistance Coordinator Susanne Riggs.
#####