September 14, 2017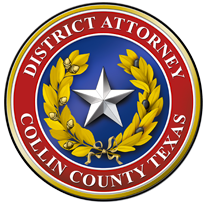 (McKINNEY, Texas) – On Monday, October 2, 2017, the Collin County District Attorney's office will host a "Cut it Out" Luncheon to train hair stylists to notice signs of domestic violence and safely refer clients for help, announced Collin County District Attorney Greg Willis.
Salon professionals from all over Collin County will gather for the "Cut It Out" training and luncheon from 11:30 a.m. to 1:00 p.m. at The Landing – Myers Park & Event Center, located in McKinney at 7117 County Road 166.  This presentation trains stylists how to (1) recognize the signs of domestic violence, and (2) safely and confidentially refer their clients to resources for help.  The luncheon and training is provided at no cost for all attendees.
"This program is specifically designed for stylists," District Attorney Willis explained, "because they tend to have long term, supportive relationships with their clients.  Stylists are also uniquely positioned to notice signs of abuse – including bumps, bruises, and scratches – that others may not see."
With proper training on how to recognize the signs of abuse and safely refer victims to help, salon professionals can become invaluable and influential community partners in the fight against domestic violence.
Joining us in support of this event are many community partners who assist victims of domestic violence: Emily's Place, Genesis Women's Shelter & Support, Hope's Door New Beginning Center, Mosaic Family Services, Inc., Stronger than Espresso, Texas Muslim Women's Foundation, The Family Place, and The Turning Point/Rape Crisis Center.
In addition to the luncheon training, Collin County District Attorney prosecutors and investigators will also provide free "Cut it Out" training at local salons throughout October, which is also Domestic Violence Awareness Month.
Those interested in attending the luncheon or scheduling a "Cut it Out" training, please contact Collin County District Attorney Victim Assistance Coordinator Jenni Ball at jball@co.collin.tx.us.  For additional information regarding this program, please review the invitation to the event: Invitation to Cut it Out Luncheon.